Why Choose Upper Valley Auto Mart

Our extended service contracts include Bumper-to-Bumper, Full Comprehensive and  Power-train only options, for an array of otherwise costly issues. Administered by Zurich, our used vehicle coverage is reliable and affordable. We can customize a plan that fits your needs.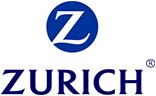 Zurich service contracts can help protect you from vehicle repair costs. They provide coverage for covered parts and labor costs to repair or replace most major vehicle components. Most dealerships and repair facilities across the U.S. and Canada will honor Zurich vehicle service contracts, making unexpected repairs more convenient.

Frequently Asked Questions
What is the difference between an extended warranty and a service contract?
A service contract is a promise to perform, or pay for, certain repairs or services. A service contract is not a warranty. A warranty takes effect at the time of vehicle purchase and is included with the vehicle at no extra cost. A service contract does involve extra cost for extra levels of service - and extra peace of mind.
Does the service contract duplicate my warranty coverage?
No.  A Service Contract should not duplicate any manufacturer's warranty coverage. A service contract extends your coverage once your vehicle warranty expires. In addition, our plans include things that typical manufacturer's warranties do not cover, for example Trip Interruption Coverage is included with some of our plans, to cover the costs of a hotel if you are stranded while on vacation.
What is the length of a service contract?
Our service contracts are offered with a wide variety of time and mileage terms.
Don't all service contracts cover the same items?
No.
We have seen plans from companies that have 90 day exclusion periods, so they will not cover any repairs in the first 90 days after you purchase the contract.
With a Zurich Service Contract, plans coverage starts when you purchase coverage.